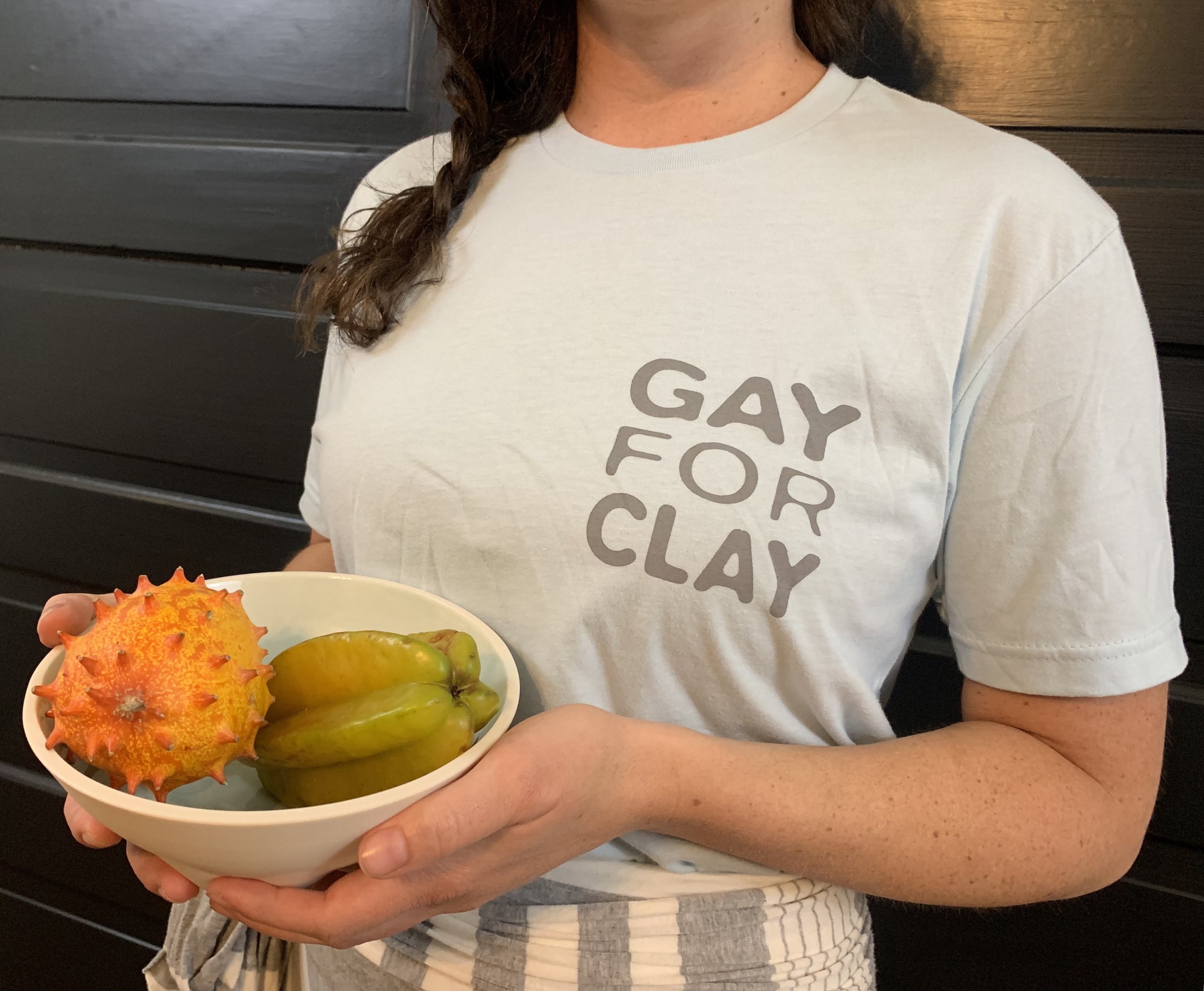 Gay For Clay Tees
New Powder Studio swag! Grab a cozy "Gay For Clay" tee and rep your love for Powder Studio in the streets. Shirts are screen-printed in CLT, NC.
Details:
Shirt: Next Level Unisex
Color: Light Blue with Light Grey print
Sizing:
XS: HPS 27 BUST 17 1/2
S: HPS 28 BUST 19
M: HPS 29 BUST 20 1/2
L: HPS 30 BUST 22
XL: HPS 31 BUST 22
XXL: HPS 32 BUST 26
High Point Shoulder (HPS) is measured from the highest point of the shoulder to the bottom hem of the shirt High Point Shoulder Length
Bust/Width measures across the bust 1"" below the armhole, seam to seam.