Custom Project: Not Just Coffee
In 2016 James and Miracle Yoder, owners of Charlotte coffee shops Not Just Coffee, approached us about producing a custom coffee mug for their newest shop. After discussing needs and functionality, we (of course) accepted the task.
Our process for this project began by creating digital drawings of the forms we intended would become our 'Mother Models'. By designing our original model digitally we were easily able to see the scale of shrinkage you experience during our production process - allowing us to make objects that can hold a true 12 oz. beverage when it's all said and done. Once we had our digital designs ready we 3D printed the models.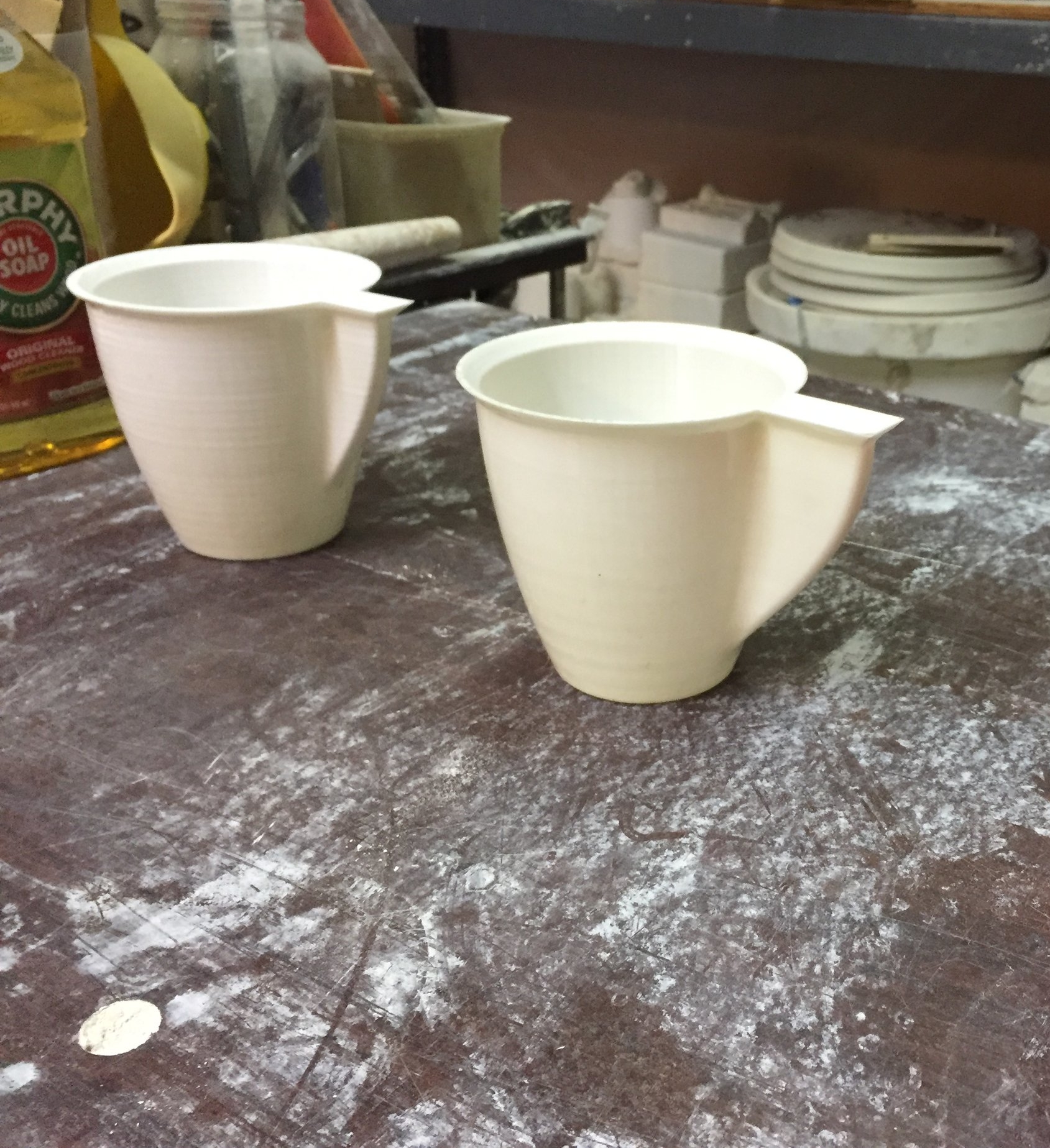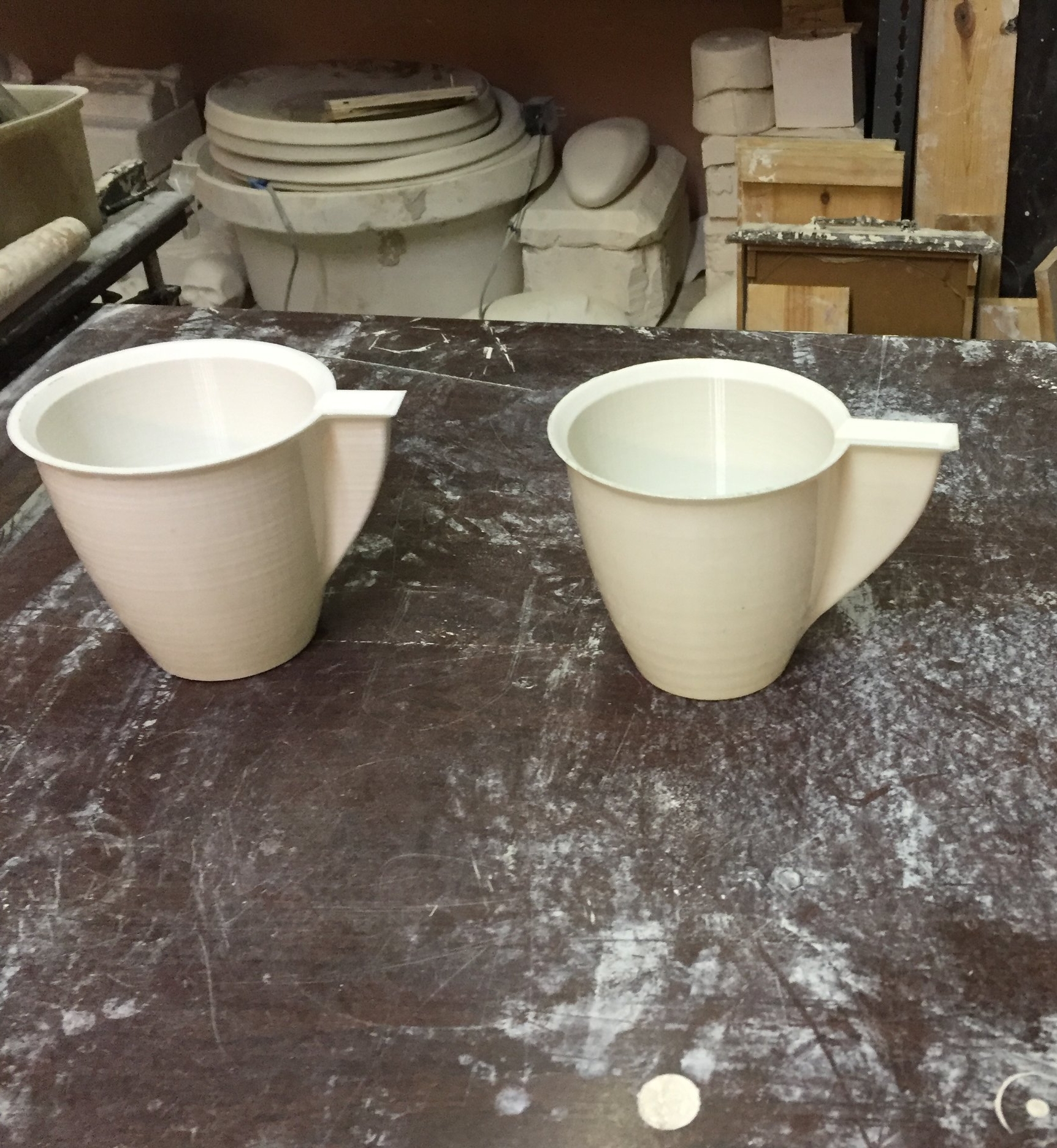 We then sealed the 3D models and started creating traditional plaster models and molds. Once we cleaned up the molds and allowed them to dry we were ready to begin production! The rest of the process was business as usual; pour porcelain, prepare greenware, bisque fire, glaze, finishing touches, and high/final firing. You know, like this....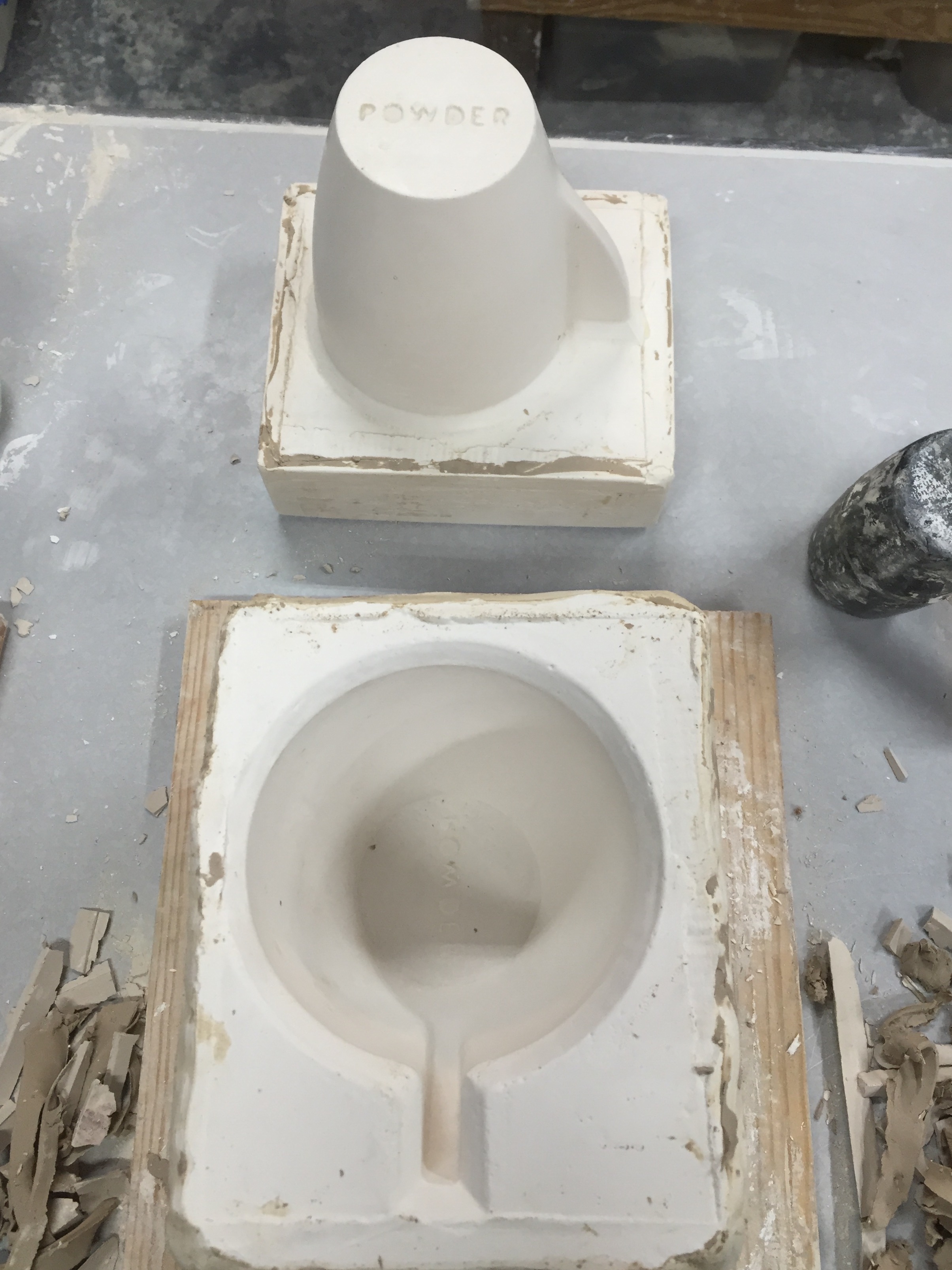 After creating a few prototype mug samples we met with James to take the mugs for a test drive.
After the high firing we applied ceramic glaze decals of the NJC logo by hand to each mug.
After allowing the decals to dry for 12 hours, it's time for the third and final kiln firing to adhere the decals to the mugs. Here is the final result:
You can now purchase a Not Just Coffee mug of your own at their Packard Place location (222 S Church St, Charlotte, NC 28202). Interested in a custom product for your business? Contact us and let's talk about it!